Happy Birthday
17 June 2020
Happy Birthday
A guide to birthdays, constellations, birthstones and birth flowers.
People love jewellery with meaning. No matter the origins, there's something charming about the idea that we each have a something special associated with the month we were born, and delving into the meanings around each only adds to the fun. The popularity of birthstones, birth flowers, and constellations is also part of the trend for personalisation. It appeals to peoples' personalities – the story they tell themselves, about themselves – and, as traders, it makes lovely pieces of jewellery with chances to offer products in endless combinations and designs. Millennials have embraced all things astrological and celestial so may be a key target market for a mix-and-match of these customisable collections.
Being silver wholesalers, we carry a varied and expanding range of constellations, birthstones and birth flowers in silver and yellow gold-plated silver. The range has expanded to include earrings and pendants. We thought it might be helpful for you to have a reference list of the stones, flowers and constellations associated with each month and may be a bit of fun to see if you can match the birth sign to the shopper.
Birth Signs
The idea at the heart of astrology is that the pattern of a person's life — or character, or nature — corresponds to the planetary pattern at the moment of their birth. Some market researchers believe that signs influence shopping behaviour. We recognise that many people have a genuine belief in astrology whilst others are often tempted by a horoscope or profile.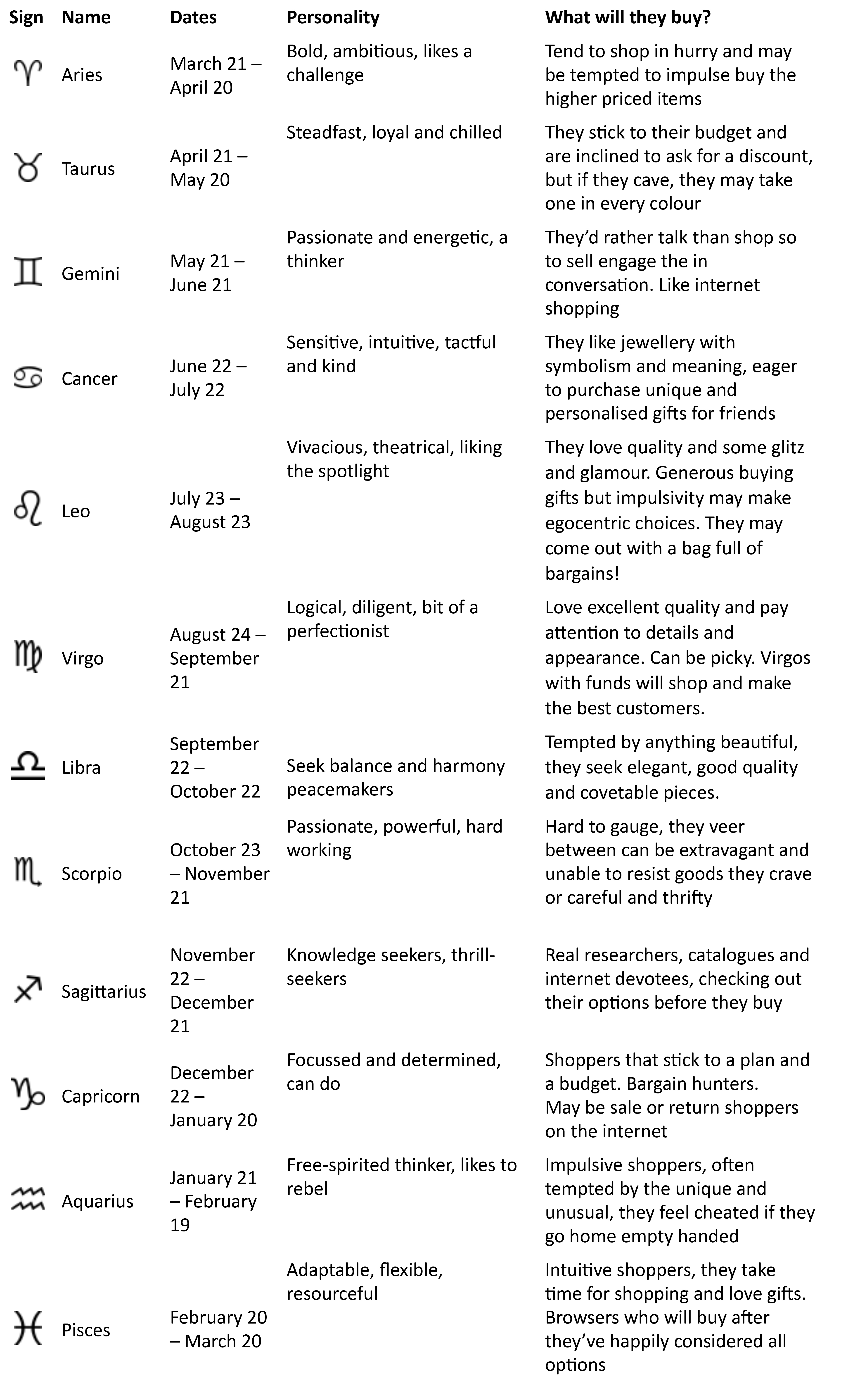 Birthstones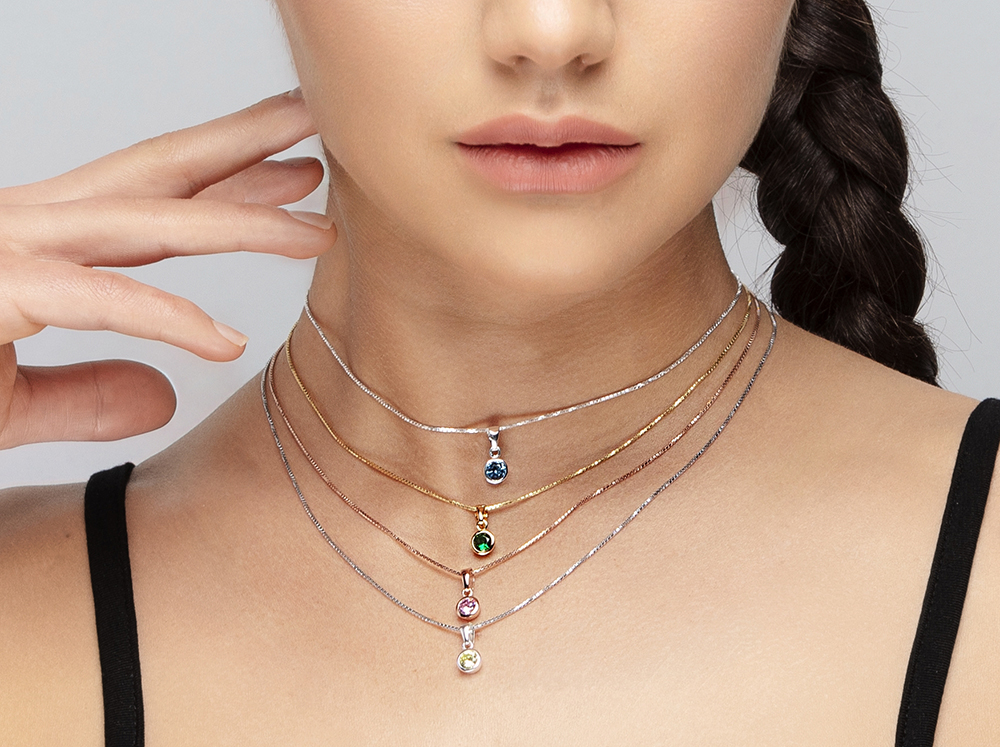 You can see our full birthstone range here.
Our birthstone range is designed to be fun and affordable and made of sterling silver and coloured CZ – we match the colours, not the precious gemstones.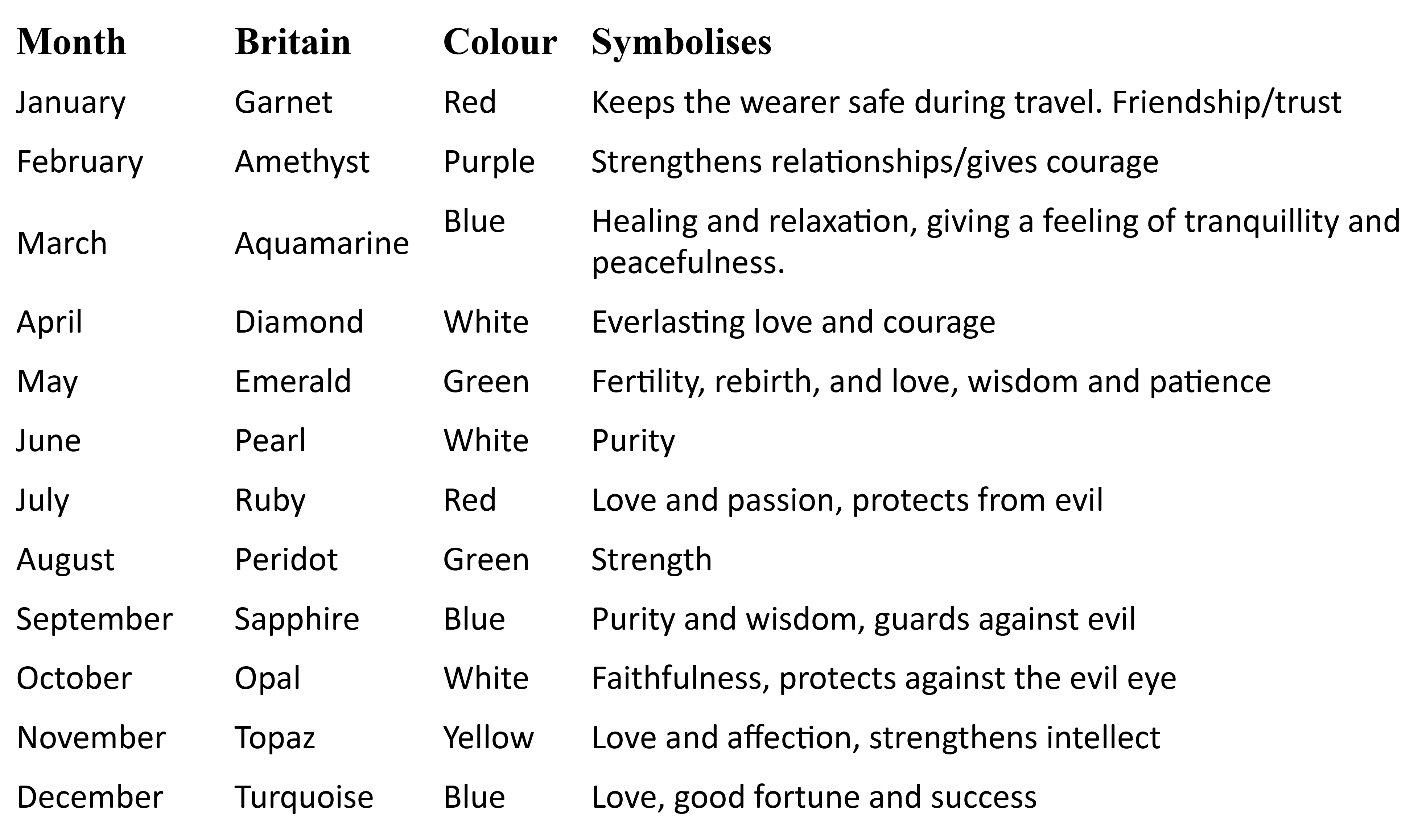 Birth Flowers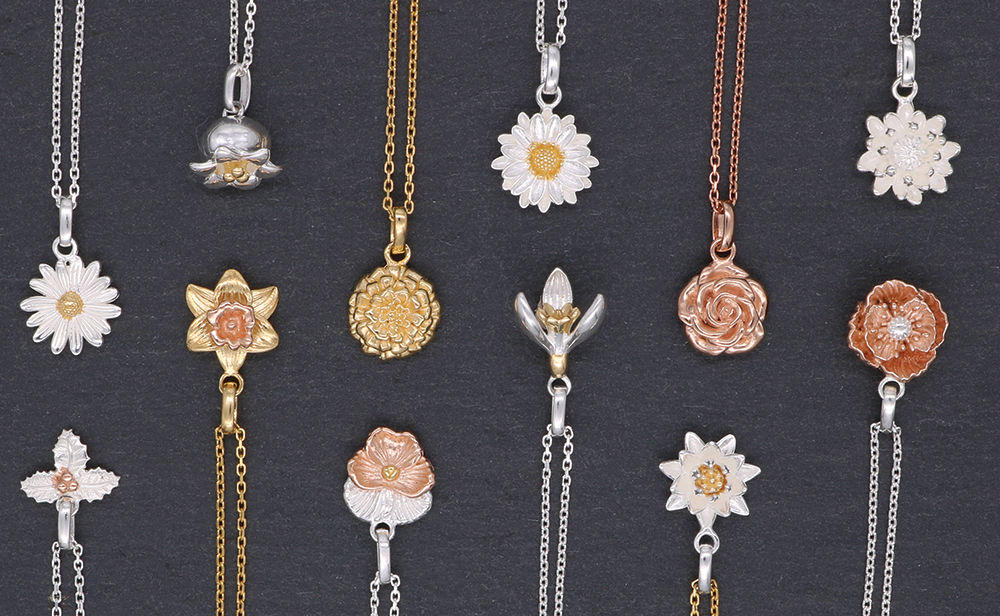 Our birth flower pendant range has been a best-seller and now features matching stud earrings H3895/A-L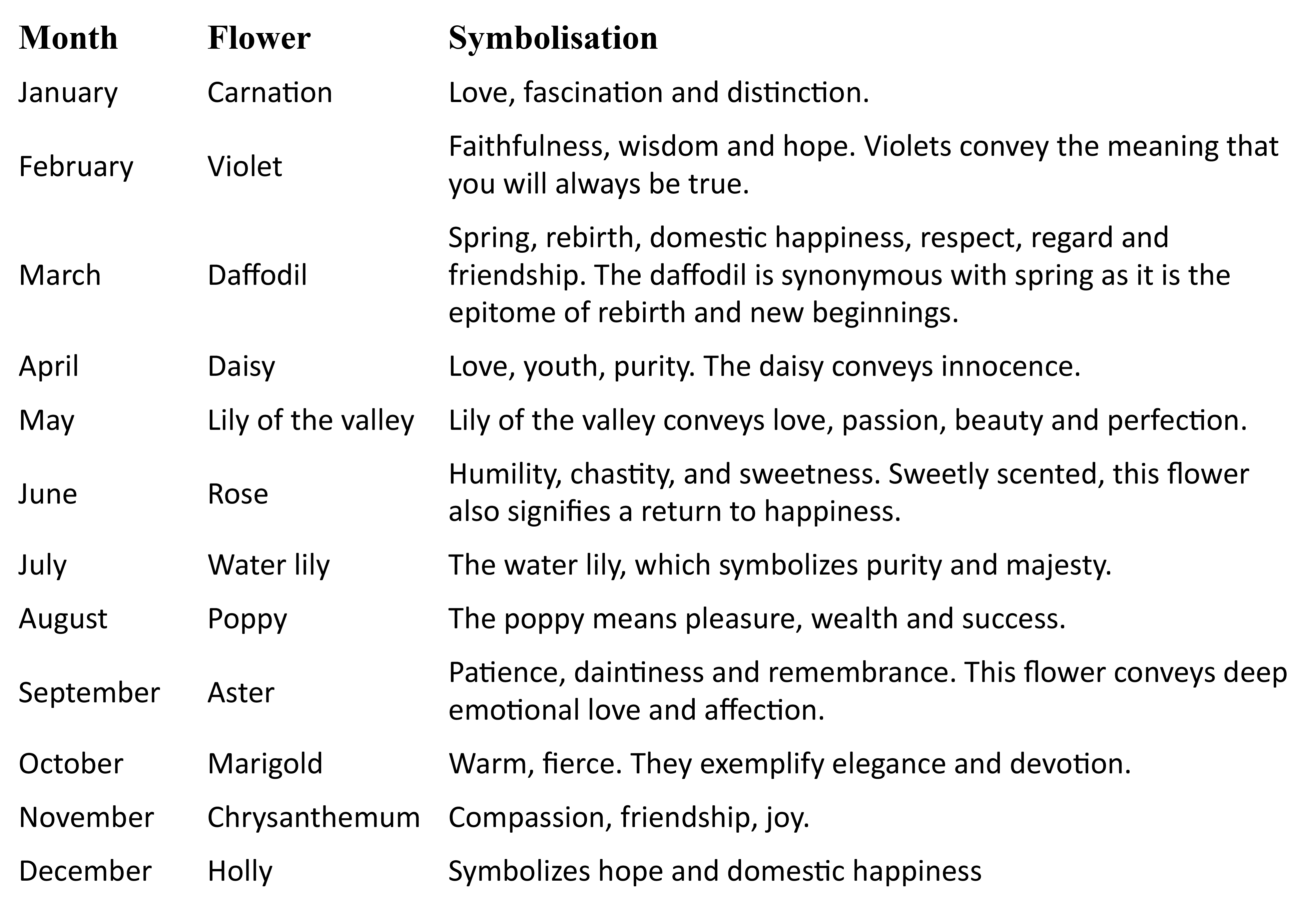 Mix and match to offer your customers bespoke style.
For Him