Wedding Planner
02 December 2022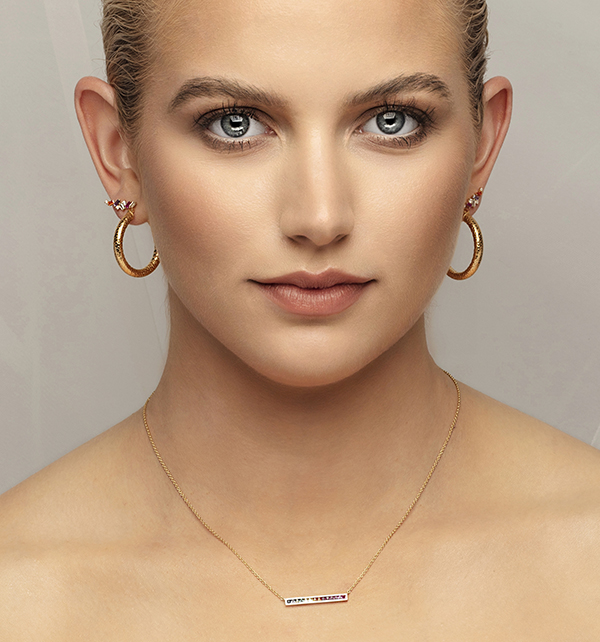 [Coloured Necklace H4588/Y Hoop Earrings H5861/Y Coloured Studs H4595/Y]
They've got the dress – now they need the jewellery
If there's one thing brides are not short of it's advice! So, we've researched bridal consumer editorials and advertising, to see what is being said so that our customers can be on top of the latest looks and can prepare their jewellery collections in readiness. Jewellery is a essential aspect of the big day with many brides saying that their jewellery is key to making their look personal. An abundance of options can be overwhelming so it can be helpful to curate a collection to make it easy for shoppers. We've picked some styles from the catwalk and looked at our stock to see what we can suggest for your collections.
We think we've identified three features from our research to watch out for – so here we go
Style, Materials and Colour
Style
The style of the dress can be key with necklines being the biggest influence of a bride's jewellery choice on the day.
High necks, asymmetric, and strapless gowns feature strongly in the press. Dresses may be accessorized by capes or jackets in 2023.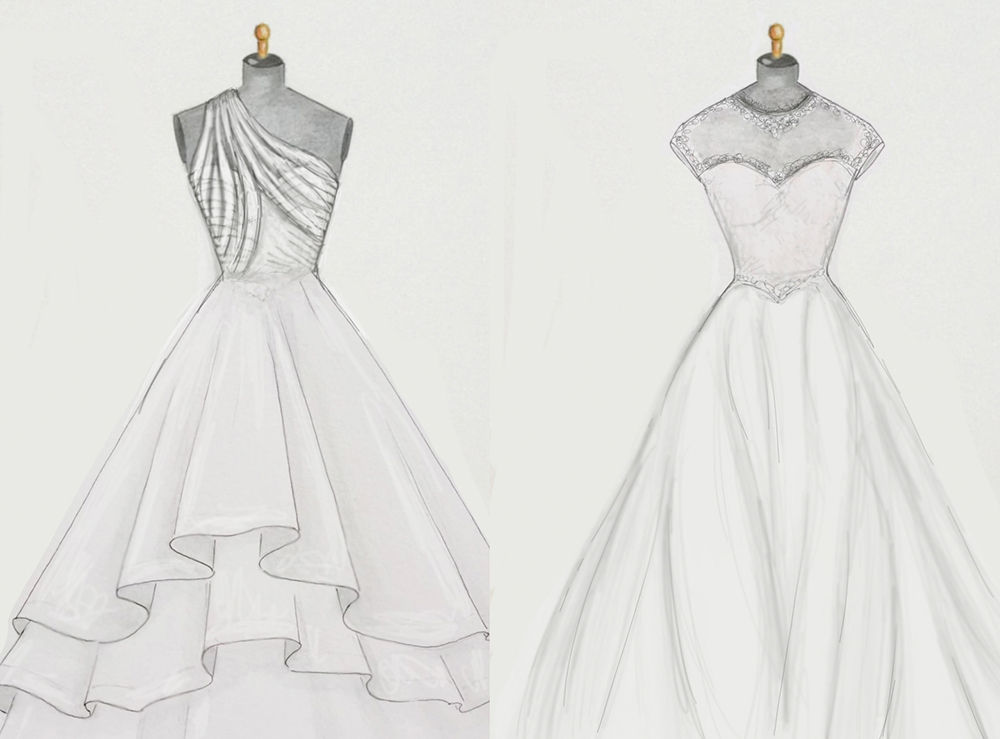 Asymmetric and High Necks
For asymmetric and high necks, we suggest that earrings feature strongly so as not to detract from the overall aesthetic of the dress design.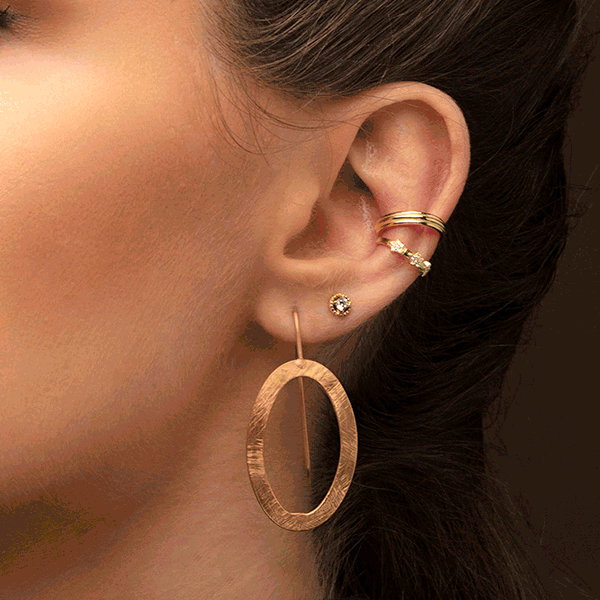 [ Blue CZ Stud H5178/S; Italian Oval Satin Earring H5174/Y Stud H5125/Y Top CZ Ear Cuff H5084/Y Lower Ear Cuff H5032/Y; Pearl Hoops H4951/Y Single Pearl Hoop H4912/Y Plain Cuff H3577/Y;CZ Drop H3029/C Heart Stud H5103/S Cuff Top H4866/S Middle H3577/S Bottom H5032/S]
A fabulous display of earrings is essential. Anything from studs to elegant drops. Cuffs are also worth consideration for adding interest, especially for those brides with only one piercing but who would like to add extra adornment. Cuffs have really developed in both design and comfort since their introduction.
Anklets too offer the chance to add a little extra something or a discreet way to add something borrowed or blue!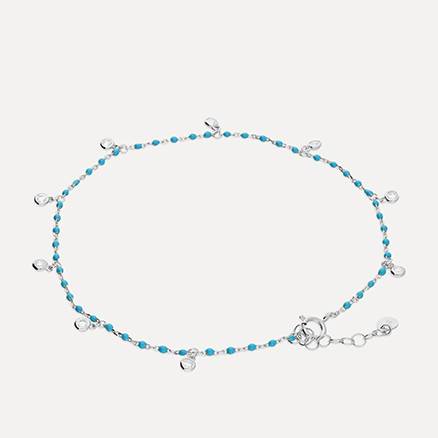 [Silver Anklet H3600/Y]
Strapless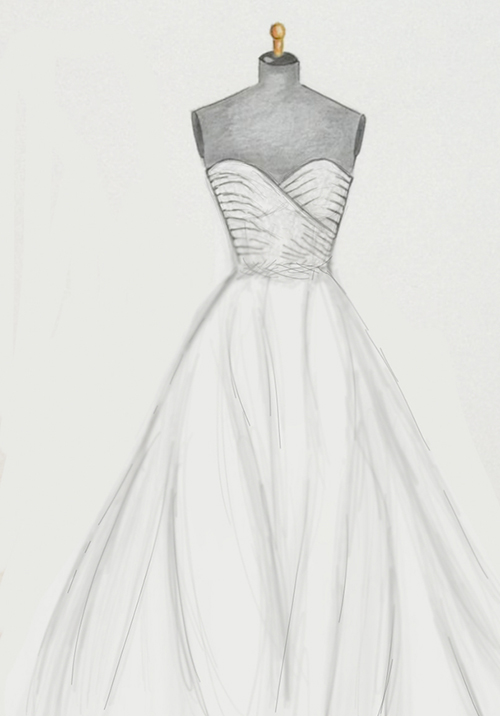 Probably the most versatile for recommending jewellery is the strapless dress. An unadorned neckline and streamlined silhouette give plenty of options for oversized or statement jewellery with matching or complementary sets. Chokers work especially well.
These statement pieces also display well on model shots or busts for marketing.

1. Sparkle – one of our best-selling CZ combinations ever. Graduated white cubic zirconia necklace R6323/C and Cubic Zirconia drop H3050/C
2. Love and Kisses – celebrity-inspired LOVE necklace which we have sold before they arrive! Necklace H5356-41 Bracelet H5355-20
3. A contemporary choker with a matching bracelet. Great with edgy earrings for a new take on classical elegance. Sales have stood the test of time.Necklace H4201-43 Bracelet H4201-19 Hoops H4218/S Pull-Through H4388/S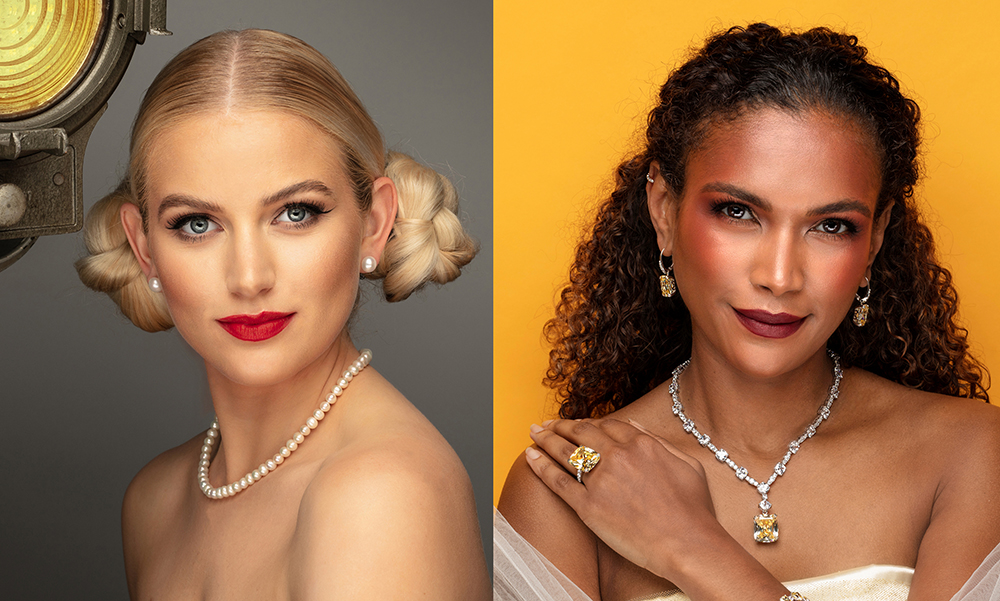 4. Pearls – evoke an elegance that transcends time but are seriously cool at the moment. FWP Necklace R9022/W Bouton FWP Studs R6436/W
5. Cubic Zirconia– simply gorgeous, all the glamour of diamonds but at an affordable price and great as a central display for a wedding range. Necklace H4024/Y Bracelet H4025/Y Earring H4026/Y Ring H4027/Y
Materials
Pearls are associated with love, marriage and marital harmony and are often traditionally worn by brides. As we know pearls have passed over from tradition and sophistication to a trendy design so the choice for brides is endless from classic to contemporary style without a high price tag.

[ Pearl Earrings H4917/S Bracelet H5420/S Necklace H4916/S]
Sparkle
We've seen less interest in sparkle for everyday products in 2022, but celebrations are the place for glamour. Brides may wish to complement their look, add elegance, or move seamlessly from day to night and sparkle certainly adds some pizzazz. Sparkle always works well in marketing photos and displays.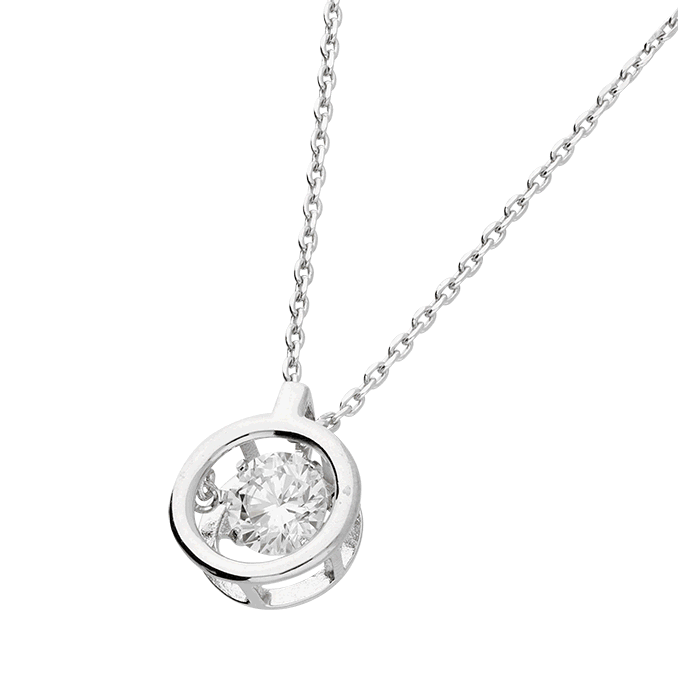 [Solitaire Jiggly Diamond Necklace H3167-45 CZ Cluster Necklace H3035/C Crossed-Over Necklace R7703/C Infinity Slider H3326/C G/P Single Stone/Bead H5100/Y Graduated CZ Bracelet R7204/C Paper Chain and CZ Bracelet H5428/Y]
Colour- Beyond White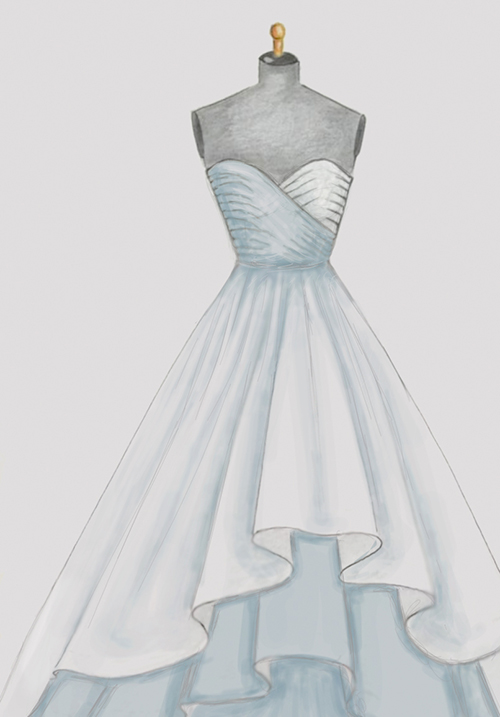 Designs of wedding dresses have moved beyond white for this year with blues and floral patterns emerging as the new season begins. We are seeing a lot of colour in jewellery coming through from our suppliers so think there will be plenty to choose from in 2023 collections. (see our banner shot for more products)

[ Blue CZ Stick Earring H5151/C Coloured Necklace H5398/YBaguette Earring H5448/S
Don't forget the bridesmaids
Everyone likes something personal that is a reminder of the day. Lockets are an incomparable keepsake gift to treasure.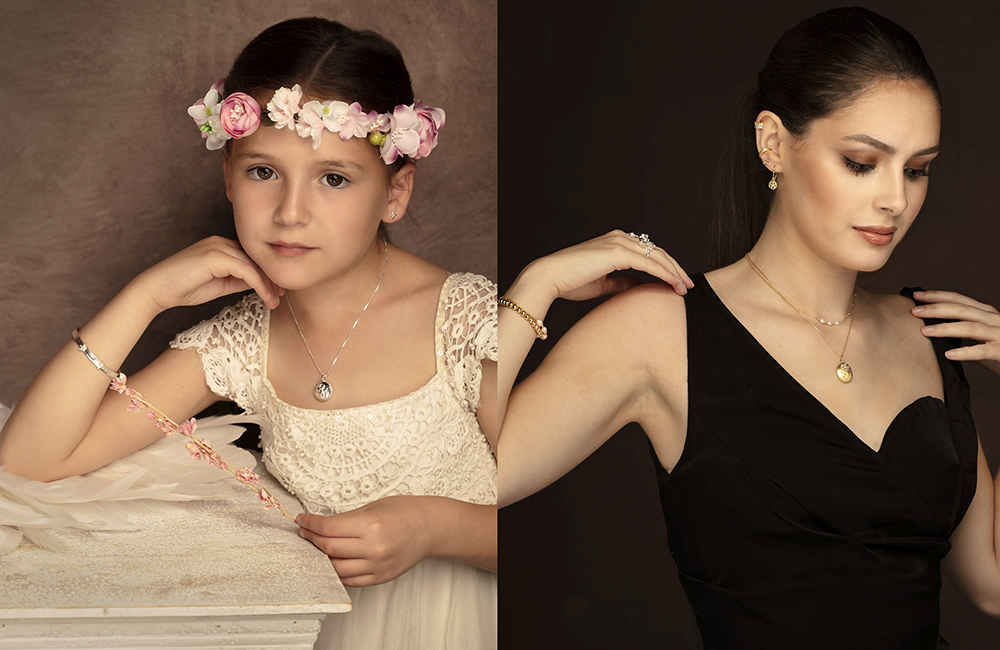 [Children's Angel Locket H5078/Y Angle Bangle H5079/Y Angel Earring H5080/Y]
Initials come in endless designs and are a core line in most jewellers' windows. They make thoughtful and personal gifts for bridesmaids.
?