THE CME GUIDE TO HOOP EARRINGS AND THEIR FASTENINGS
01 March 2022
Styles may change but hoop earrings are a staple of most jewellery collections. However, if you are planning your first hoop collection, we can help you to find your way through the different terms and types of fastening on offer to help when you are ordering.
A hoop or sleeper range can always be relied upon for regular sales but styles that are trending, such as huggies, can attract substantial sales. Perhaps their popularity stems from their versatility, as they are suitable for everyday or work attire, parties or black-tie events and comfort. They come in a wealth of designs and styles so there is a range for every collection.
The term sleeper and hoop are often used interchangeably but traditionally sleepers were designed to be a continuous loop which are comfortable to 'sleep in.'
So, how do you know which is the right design for your brand from such an array?
In this guide we take you through the different types of fastening for hoop earrings. We offer care advice which may be useful for your customers and reduce unnecessary returns.
Fastenings
HOOP/sleeper EARRINGS WITH A SPRING (endless hoop) CLOSURE
So, what is a spring closure?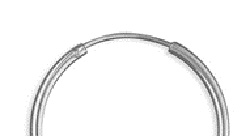 A spring closure does not employ an actual spring, rather, it relies on the natural springiness of the hoop. It is where the wire or post is inserted into the opposite tube creating a continuous circle. This creates a simple fuss-free hoop.
Care: Sleepers vary in diameter and material thickness. Hoops with a finer material thickness are comfortable to wear but can need careful handling so as not to overextend the metal. They should never be pulled apart horizontally but gently twisted to the side for fitting.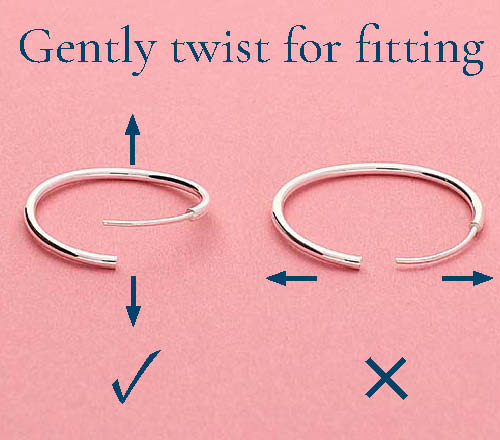 Spring closure hoops come in a wealth of styles: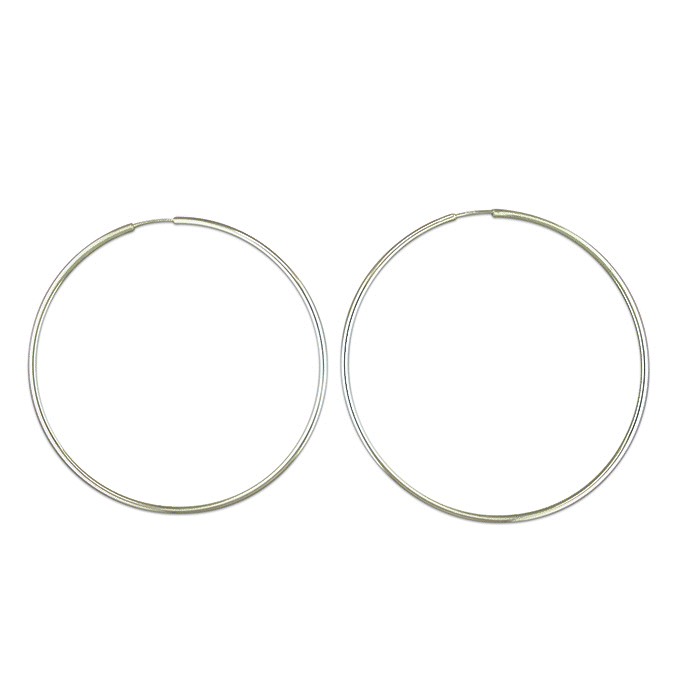 Product Codes: L7910, R4096, H2704, H3809/C
SLEEPERS and HOOPS WITH A HINGE
top-hinged sleeper
This first set of sleepers combine the idea of the ear wire fitting snugly into the opposite tube but marry this with a top-hinge which makes for easy fitting.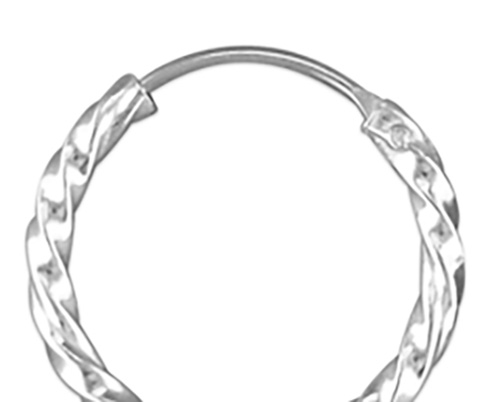 Here are a few of the top hinge sleepers on offer: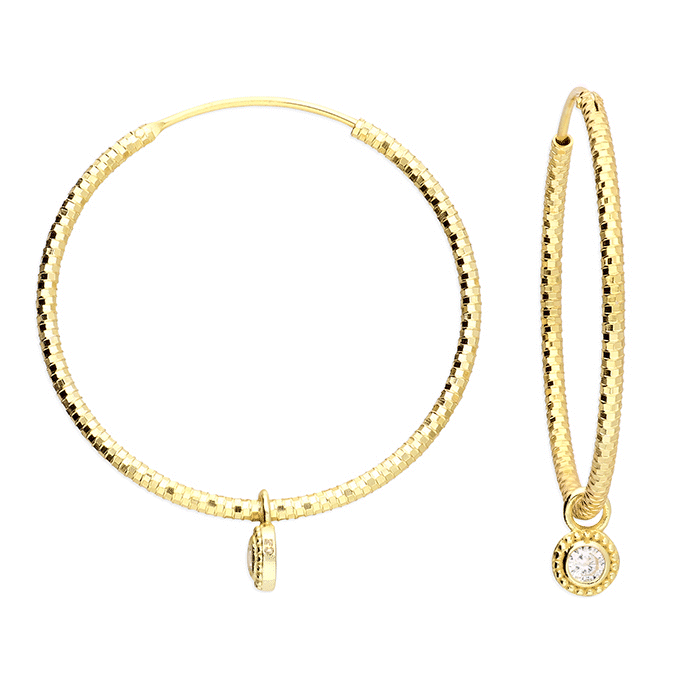 Product Codes: H4699/S, H4772/Y, H3129/S
HINGED SLEEPERS WITH CLICK FASTENING
This is CME's most popular sleeper and a staple for your business. The hoop is fully hinged, and the ear wire slots into the opposite tube, but it also consists of a click fastening to keep the hoop securely in ?the ear.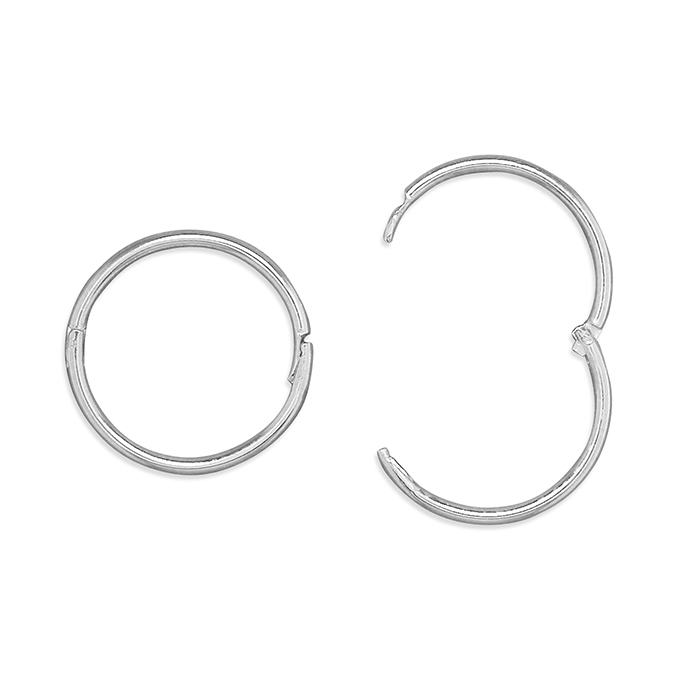 3066 9ct gold sleeper: small, simple, and easy to wear and a business 'must have'.
There are two more examples of sleepers with a click fastening: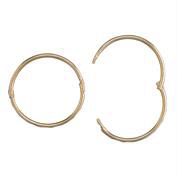 L729 Sleeper and 3066 Sterling Silver Sleeper
HINGE WITH A FRENCH LOCK or CREOLE CLOSURE (the CME website describes these as a creole fitting)
The ear wire is top-hinged and the curved post closes into an opposite fork-shaped clasp, which then secures the fixing.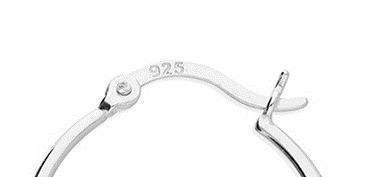 Care: This design is easy to fit. However, silver is a soft metal, and the fork shape can sometimes become too loose or too tight. It is possible to gently ease the fork open or closed using small or jeweller's pliers. Protect the metal with a cloth.
Examples of hoops with a hinged creole fastening: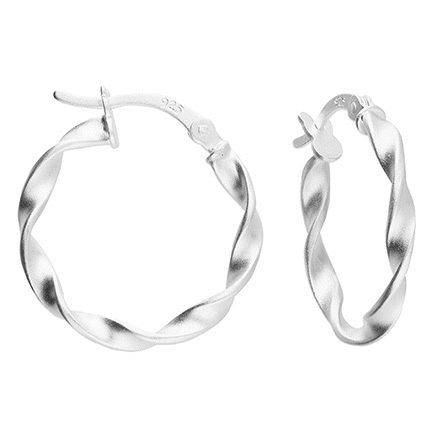 Product Codes: H4530/S Reliable Hoop, H4515 New Silk Finish Hoop, H4174/Y On Trend Hoop
HOOPS WITH A HOOK IN FITTING
These simple hoops rely on a hook that catches into a loop on the corresponding side. This style is often seen in informal bohemian design.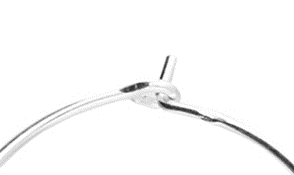 Care: They should be prized apart or gently twisted for fitting as they rely on the natural springiness of the silver, but their simplicity makes them fairly trouble free.
As illustrated: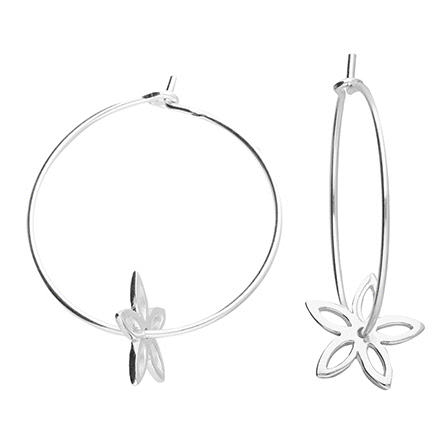 Product Codes: H2747/Y Stunning yellow gold-plated palm trees, H4567/S Flower Hoops
SMALL/HUGGIE HOOPS WITH A HINGED FASTENING
This style of hoop, also known as a huggie, as it 'hugs the ear' has a hinged fastening. The earring opens at the hinge and has a post that goes through the ear and the earring closes behind with a click.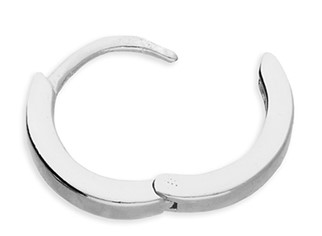 Huggie earrings come in a multitude of designs; plain, embellished with stones or sporting an array of charms and have been best sellers over the past year and we predict that they will continue to be a top seller into 2022.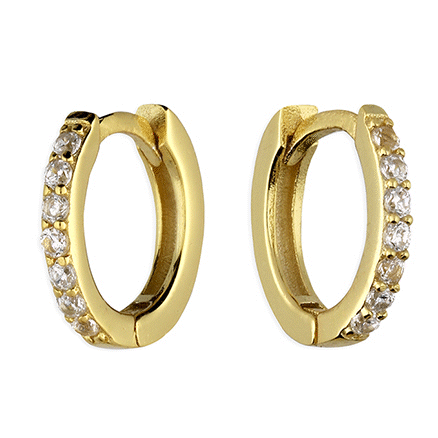 Product Codes: H3586/S Classic Silver Huggies, H4437/Y CZ Huggies, H4282/Y Huggies with a Rainbow Star
HOOPS WITH A POST AND BUTTERFLY BACK (THE CME WEBSITE USES THE TERM STUD FITTING)
Hoops can have a post with a butterfly, similar to a stud earring. The post is put into the ear as you would with a stud and then a butterfly back fastening pushes on to fit.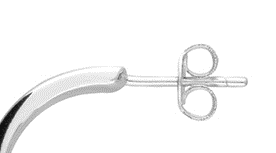 Care: If these become loose over time the butterfly can be gently squeezed together to ensure a tight fit around the post.
Examples of hoops with a post fastening can be seen below: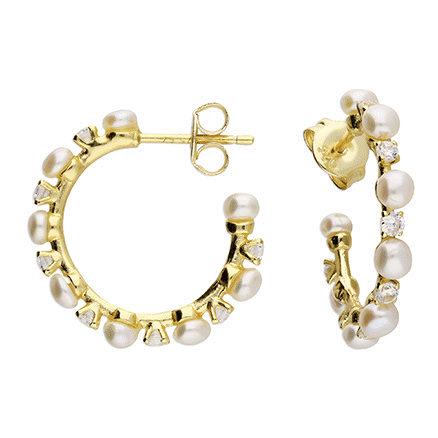 Product Codes: H4554/S Plain Silver Stud Hoops, H4556/Y Pearl Hoops and H4173/S Flat Hoops
HOOPS WITH NO FASTENING
Pull-through hoops are currently particularly popular with on-line traders, are affordable and easy to wear. These hoops simply pull/push through the ear for trouble-free fitting.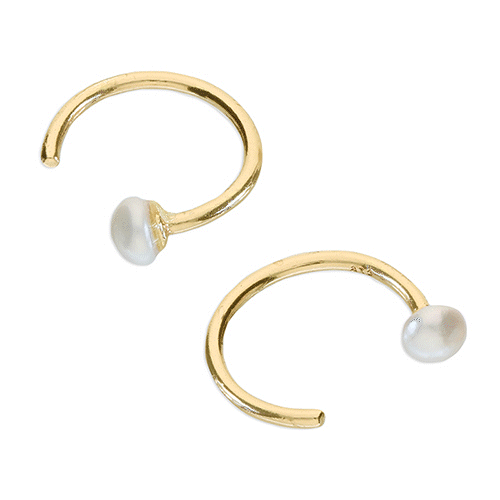 Product Codes: H3434/R Pull Through Hearts, H3102/Y Pull Through Pearls and H4484/S Pull Through CZ Stars
We have a huge range of both hoops and sleepers, so please browse our website. We have divided the earring range into 'Hoops and Sleepers', 'Mini Hoops and Sleeper's and 'Pull Throughs' and added filter buttons to help you to navigate the range. If you need any support selecting hoops for your business, please don't hesitate to contact us by phone or chat line.