5 Tips for Successfully Selling Jewellery Online
09 September 2020
Guest blog post from MAY Marketing
From subtle accessories to statement pieces, jewellery can transform how people both look and feel. This special ability has seen the industry withstand recessions, providing a profitable and rewarding business venture for artisan jewellery makers, passionate retailers and family-run businesses.
However, as the convenience of online shopping continues to entice customers away from brick-and-mortar stores, it's never been more important to have an online presence. Not only to service your existing customers, but to introduce your brand to new shoppers from all around the world.
Having helped CME to market their stunning collections, we at MAY Marketing wanted to share our knowledge with you, their customers, to help you successfully sell your jewellery online. So, whether you're starting from scratch or looking to boost your online sales, here are our top five tips to consider.
One: Establish a strong brand identity
In such a competitive industry, having a clear personality and purpose will ensure your business is easily identifiable.
A great way to help you establish your brand persona is to look at the type of jewellery you sell. Are you bright and fabulous? Monotonal and mysterious? Or refined and luxurious? Whichever words you feel best describe your business and products will help you to develop the look, feel and language for your brand.
This is particularly helpful when developing your logo. For established businesses, now is a great time to consider whether your existing logo is appropriate for the digital world, which could be viewed on large TV screens, laptops or mobile phones. A designer can re-create your existing logo or help you to adapt it, making it cleaner and easy-to-read on-screen.
Defining your brand's purpose is also key for communication with your customers, as it tells them why they should buy from you over your competitors. Do you dream of helping people find quality sentimental keepsakes? Or are you proud of low price-points to keep your fast-fashion customers feeling fabulous?
This message is ideal for taglines, which will become synonymous with your brand, and often sits underneath your logo or in headlines on your website and social media channels. It's recommended to keep these short and either descriptive or emotive so people instantly understand who you are.
Two: Identify your target audience
Now you know who you are, you need to know who you're selling to. While it's easy to be broad here, you're more likely to see success if you're able to get specific. Plus, defining your primary target audience will help to ensure you never neglect your faithful customers.
It's ok if there are two or three types of people who will buy from you, you can create a few potential customer personalities and order them in terms of priority for your messaging and marketing activities.
When defining your target audience, it's helpful to consider these three key questions:
1. Who are they?
- Are they male or female? What's their age and typical occupation? Are they likely to be one-off purchasers or repeat customers?
2. What are they looking for?
- Are they buying for themselves or as a gift? Are they looking to invest in a statement item or are they on a budget?
3. Where can you find them?
- Are they already shopping online for clothes and gifts? Are they likely to be on social media, and if so, which networks?
Creating a bio for your typical shopper can help you to spot gaps in your current services and marketing messages, so you don't miss a trick when it comes to connecting with customers and making more sales.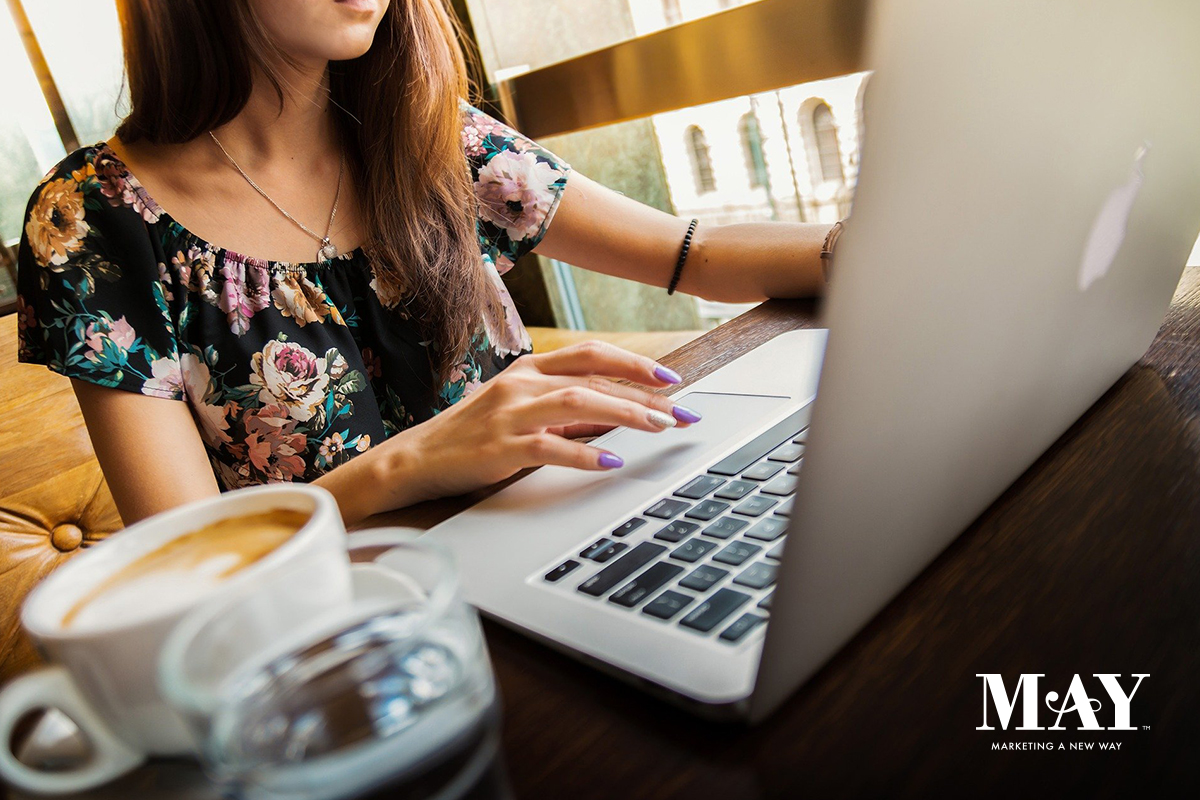 Three: Master your digital marketing
From your website, to emails and social media, the next step is showcasing your products online and making it easy for people to buy. Having a website is therefore a necessity. You'll need to ensure you're able to take payments securely, can share an easy-to-navigate catalogue of products and have a good GDPR compliance.
Product shots and their descriptions should be high-quality and consistent from item-to-item to help people choose. A simple white background, packshot or lifestyle image of the item being worn are great options for photography, and just a few lines about each jewellery piece will suffice.
While it might seem obvious, having a seamless checkout process can also make or break sales. If it's too tricky for someone to buy, they're likely to shop elsewhere or even question whether your website is safe. Reassuring customers with a Safe Checkout Badge on your website lets them know that their information is safe when checking out, encouraging them to buy and become repeat shoppers.
Your website's 'About' page is also a great opportunity to share your story to help customers get to know you. People want personality and connection, so it's great to incorporate some of your brand's personality and purpose here too.
Another great way to stay in touch with your customers is via email. Encouraging people to sign up for regular emails will keep your business front-of-mind. Most brands choose between daily, weekly or monthly newsletters depending on their frequency of new stock, offers and news. Considering the volume of emails people receive, it's important to keep your content relevant and entertaining to prevent people from unsubscribing. Having strong GDPR compliance will also reassure customers that their information is secure when opening your emails and clicking links to your website.

Four: Be social-media savvy
Social media is a vital tool when it comes to connecting with your customers. From sharing your latest stock to showcasing hero products and announcing seasonal sales, having a strong social media presence can connect you with people from all around the world.
But it's not a one-size fits all approach. Consider where you're likely to find your target audience and adapt your messaging accordingly. Instagram typically benefits from short, easy-to-consume content, as users scroll quickly from one post to the next. However, people are proven to spend more time on Facebook, joining community groups and reading in more detail. Equally, Twitter is great for connecting with your community. High-quality images with good lighting and captions that inspire, educate or entertain are again recommended.
If you're struggling for inspiration, take a look at what other brands are doing to see what content ideas you could adopt for your own brand and your customers. Searching for popular jewellery hashtags such as #InstaJewellery, #FashionJewellery and #JewelleryTrends will show you what other people and brands in your space are sharing. A little trial and error is usually required at the beginning, but as long as you're posting consistently and staying true to what your customers would like to see, you should build a fan base of loyal customers.
With social media being such a popular destination for both people and businesses, paid ads will help you to get your content seen. You can save these for special occasions, such as product launches and sales, or opt for an 'always-on' approach, where your brand message will either take new customers to your website or encourage them to follow your profile and join your online community.
Five: Stand out with s-commerce
Once your social media profiles are established and your audience is growing, social commerce, known as s-commerce, can help you to secure more sales.
Setting up a social store, where a catalogue of your products will be on show, is simple. From here, customers can click to see their price and checkout in just a few clicks, all without leaving their social media app. For the time-poor and impulse buyers, this gives them the option to buy now, rather than forget to find your website and continue their transaction later.
You can also tag products in your photos, helping fans to 'shop the look'. This feature also allows you to keep your sales messaging subtle if you so choose or shout about a product so customers don't miss out.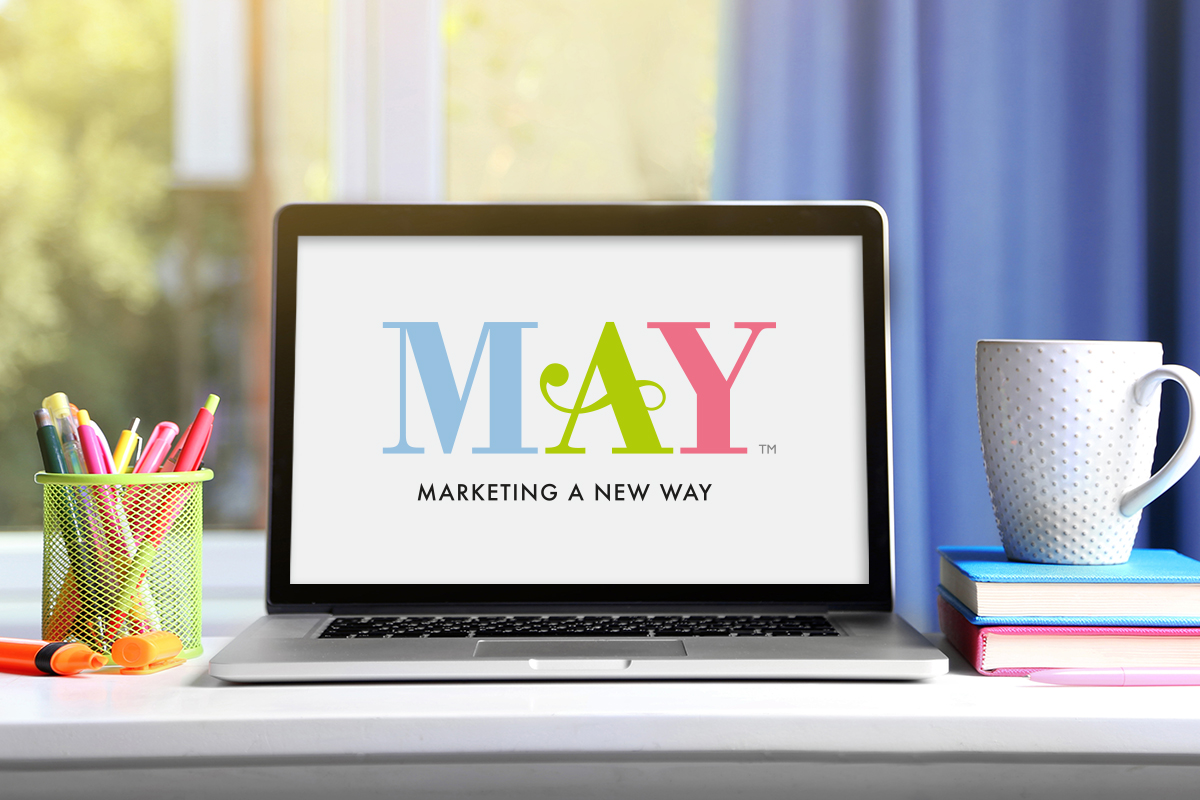 While people are increasingly online connecting with friends and family, they're also looking for small things to brighten their day. Jewellery, whether a gift to themselves or a loved one is perfect for this, so don't be shy to introduce your brand to potential new customers – you could spread joy and generate sales all at the same time.
We've seen a big increase in requests to help brands take their businesses online this year. From product photography, to designing print and digital brochures, website builds to email marketing and social media support, the team at MAY are on hand to help. Find us at www.wearemay.com.
We can't wait to see your online jewellery business shine and to see CME's beautiful collections re-imagined in your brand's vision.